Into the blue. Against the dictates of the "Must see"
Nothing came to me to a better time than the travallingguide of Lena Grossmüller. I am in a country that I know exactly that it borders Germany in the north. I did not have time to research and will still experience an exciting journey. I havent had the time to read a guide or research in the internet. TripAdvisor usually brings the same insight and all other things I will find in the Internet.
In Lena Grossmüllers guide even is always the same in it, but every time it's a completely new experience. And the best. You also have to buy him only once. Grossmüller wrote the "Guide of coincidence". A universal applicable guide, each time showing the cities each destination completely different.
To find in this are proposals like follow a stranger through the city. Go into a store and buy something blue. Is it light blue, run after shopping to the left. Is it dark blue, go to the right.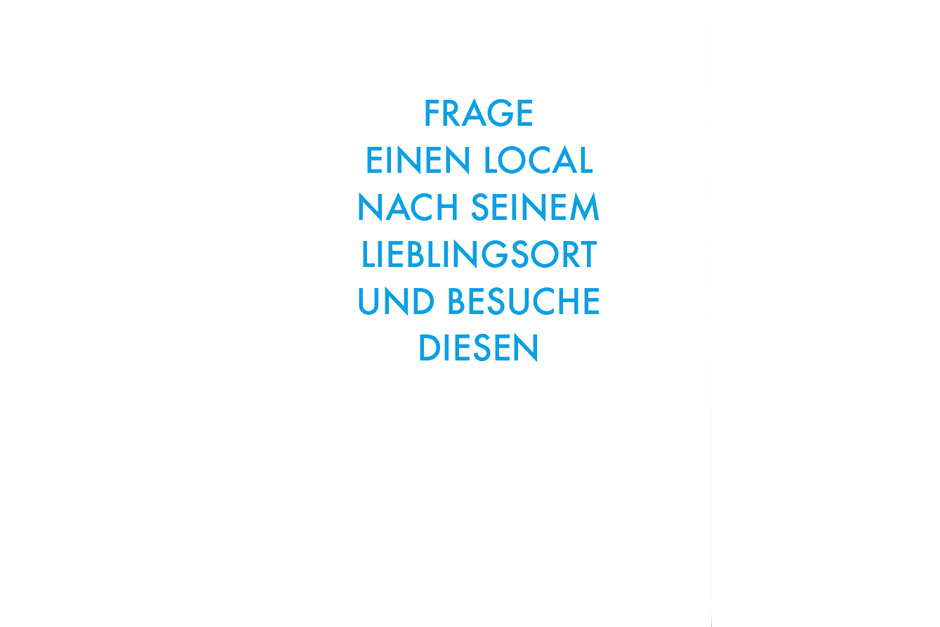 The experience as a copywriter and in the media communication is noticeable in the book on each side. Clean and pragmatic space remains for personal individualism.
During her research she met Boris Sievert, an operator of the "offices for city breaks" in Cologne. He is of the opinion that European cities are built like a parlor. And since people keep most on in the living room. Or in the kitchen. Grossmüller inspired to get lost and know its edges.
Friends have tested the book in about 20 cities of South Africa with Brazil to China. Sure, not all cities, purely for safety reasons, suitable to lose. But the book is intended to stimulate even creativity. The Tip "find someone with an animal, and get with the owner into a talk", proved in a country so difficult that it end on the beach with a sellers of plasticdolphins.
Because I have no choice anyway, I will try in this way to get to know Denmark.
You can get yours at Kommode Verlag bestellen
(Photos: Screenshots from "Reiseführer des Zufalls" by Lena Grossmüller)
advertisement