Dog Magazine are not very varied in their design. "Hiking in the Ore Mountains" and "Something on the beach of Sylt" should satisfy the readers. The bottom line is only going walkies elsewhere. The market lacks a magazine that knows the needs of the generation "Agency Dog". Whoever finds fulfillment in the package holiday, will be not happy with Littlest Hobo. There is an adventure holiday, backpacking, trekking and alternative city trips. Modern, entertaining and somewhere between black humorous and serious.
Why do I think that i am able to deliver this? On the one hand I was twelve years as a dog handler in the army. In addition to the unique ability carrying backpacks to the line to sick, I was steady holding the leash, also emphatic when it comes to dog. After the army paid me for jumping out off airplanes, sleeping in the woods and mountains to walk up and down, they paid my photography and design studies. So I became a typical Berlin. – Means I am drawn. From photography and design was writing and led across a few other stations to VICE, BILD, BLN.FM and now Littlest Hobo. What I have so far made it so you can look up here, and read here. The project wo-anders has a major impact in terms of authenticity on Littlest Hobo.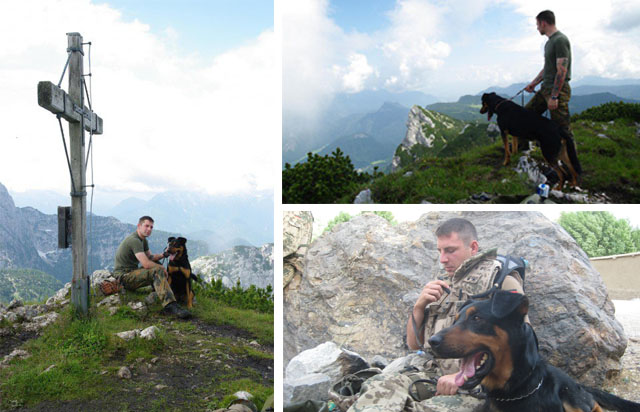 Bak.
Bak is now more than ten years of my life. He accompanied me to Afghanistan to search to IEDs and some Bad Guys. On cold nights we fought for the sleeping bag and hewed us the elbow in the ribs as long as one gave up. At least that was my plan. In reality, we had eventually turned to us for so long, and pushed, until both were comfortable and then slept. With nearly fourteen years Bak is still very fit and teach Tano the important things in life. Mirrors are not evil, stairs can be run completely without fear of death, and if we do not beg for food, there is at the end definitely something. One or the other will travel Bak make matters with.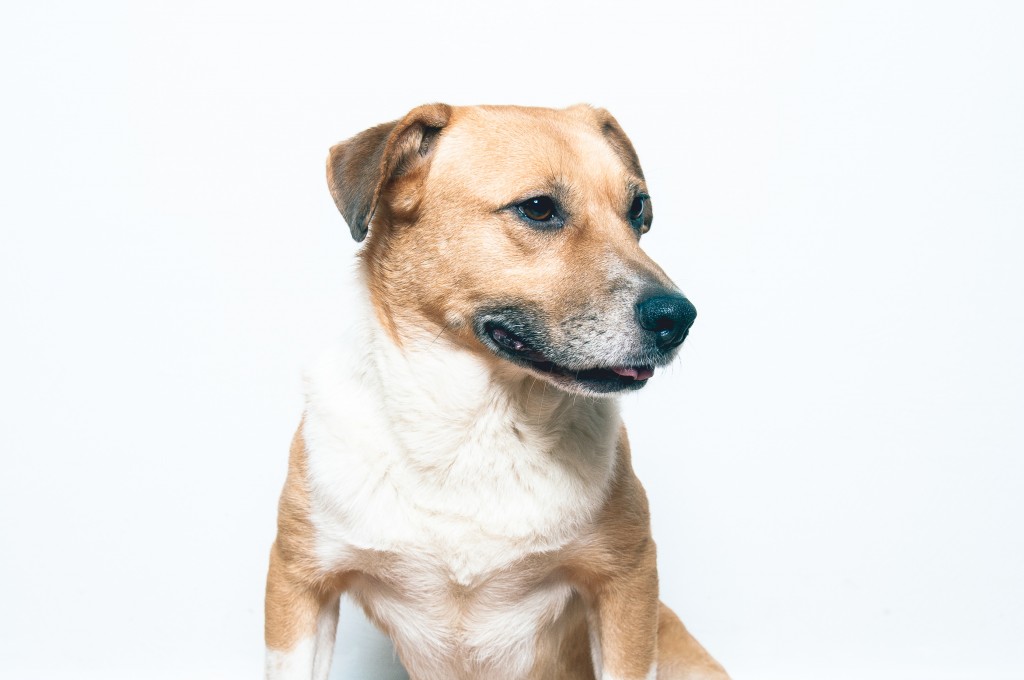 Tano
Specifically, senior Tano. He's the actual hobo and a Basenji mix. This is a Congo Terrier is one of the pariah races *. Roughly translated means [Basendschi], "small wild thing out of the bush". According to the association "Hundepfoten in Not" Tano was as a puppy, half starved found in Spain and placed in a killing station. The association found him there. The next four years he spent Tano in various animal shelters. Then cruised our ways on a hamburger resting place. Once home, he shat upon arrival into the apartment and peed on the bed. The first night we stayed in a sleeping bag on the couch. So when it comes to international relations, I can not imagine a better travel companions to me. Tano idolized Bak as big and bold brother.
Littlest Hobo was actually a TV series from Canada. It showed a dog (or more dogs) traveling through Canada and experiencing adventures. Hobo-Lassie, so you could say. The series ran mainly 1979- 1985. With the backdrop of Tano, and what we are planning, an appropriate borrowing. If you are wondering about the spikes in the logo, which should googling "Gaunerzinken".
* Paria comes from the Indian and is based on the casts the are living in. It means Outsider, or who live in the case of dogs, breeds on the edge of society. I like Hobo better.