Little things that making dogs(people)live more enjoyable (Sponsored Post)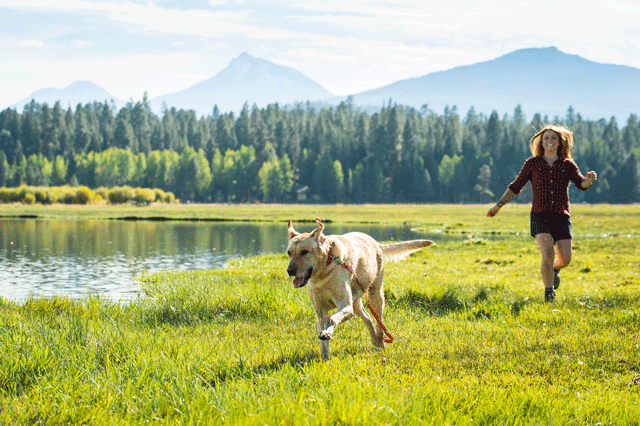 Tano is still quickly impressed by new things. But showing and teaching him, he is very proud of his success and courage and new stuff he just learned. Most time this expressed by running uncontrolled around. Because speed and turning radius is often not in harmony with the space, and the victory dance ends sometimes in the undergrowth.This is very funny for all to see but ensures some scrapes on the dog. For this reason, I had tried the "Brush Guard". It protects the sensitive belly of the dog and supports him wearing harnesses and backpacks.
With his backpack, Tano is now comfortable, but when it does move more to the sides as he likes, he is losing his enthusiasm of outdoor. Dogs are just people too. By putting the Brush-Guard on, I am helping the couchfocused dog in more than one way, because it fixes it more on the dog. Just like your waist belt on your backpack.
It smells like wet dog
Another problem, mainly added to dog owners side, are wet leashes and collars. It is less the problem of being wet, than the situation of drying and smelling in your apartment. This part of doglive doesn´t count under "doglove"-protection and we can complain about it. Anyway, I am someone who is pleased with the solution of such problems. The Headwater leashes and collars making sure, that the dog shelf doesn't smell as hell. The reason is that the leashes and collars are coated with rubber. Because of this, they can be also cleaned very simply. This would clearly pleasure visitors, who turn up their noses: "It smells by dog." "Of course, its living one in here." A fact that can save friendships.
(Photo: Ruffwear)
Discovery: Ruffwear is Sponsor of Littlest Hobo
advertisement