Goat, wolf and cabbage. With the dog on the ferry to Britain.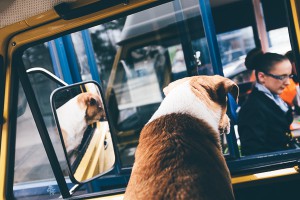 You know the story of the rower and his logistics problem? He has a goat, a wolf and a cabbage. This has all the rowboat that each can only accommodate one bank to the other, so that the food chain not strikes. Besides the fact that I would probably not rowing a wild wolf over a river and by itself it already yields a solution, makes a trip by ferry some dog owners same headache.
The crossing from Amsterdam to Newcastle lasts 16 hours. Many hours that the dog must spend alone in a car. Sounds absolutely unacceptable for any dog owner. The alternative is the "dog hotel" on board. For explanation. I have made photos. It's not nice. Since I can not write much better about it, and can be seen on any photo of Steward, I will neither publish. Who knows if he was allowed to show me the cabin. Anyway, it's an empty room with empty cold boxes. And cold light. This results in a blank look on my part. Do you remember the worst hostel into which you put your teachers? Imagine you the cellar of that. There we do not want to let our dogs in.
So, forget the hotel. Dogs in the car is in fact super. The smells and the familiar surroundings calm the dog already. On board the ferry there are good visiting times for the dogs. One and a half hours after the placement (on the way back due to time difference even after only 30 minutes), the dog can be visited until midnight every hour for 30 minutes. Then again from 06:30 until shortly before application.
Tano any case had to be woken up before each walkaround. The effluent is limited to the particular parking deck and the space between the cars. Veterans among dogs cares not. So that they where a little more space was there they played. It appears, the owner does makes more mind than necessary.
The sign and boarding was after the last debacle (link) something exciting. But if you stick to all the rules (link), it takes only minutes. On the return trip from Newcastle to "Europe", it is even more relaxed. The entire Boarding takes place in the car and the dog is almost no preference. This also showed that the area for the passengerregistration without cars, is where dogs are not allowed. Should you therefore with dog and traveling without a car, you have to go in there anyway. But then should your dog in the dog hotel. So remember: your own car. Great.
And this is how it works with the rowboat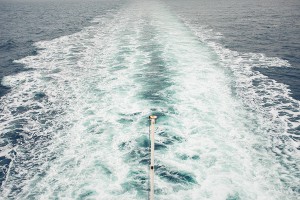 advertisement